For the seventh time the Luminale took place in Frankfurt, which ended a week ago.
Unfortunately, the trade fair Frankfurt and the exhibitors had decided against further participation of Mainz as a venue – but the University of Applied Sciences Mainz held up the Rhine-Hessian flag with its project Cornea Ti.
In Frankfurt itself, 147 projects had been presented.
As an addendum I would like to show you a few small tidbits from my visit.
Light art in Frankfurt, the city of light (at least during the Luminale) 🙂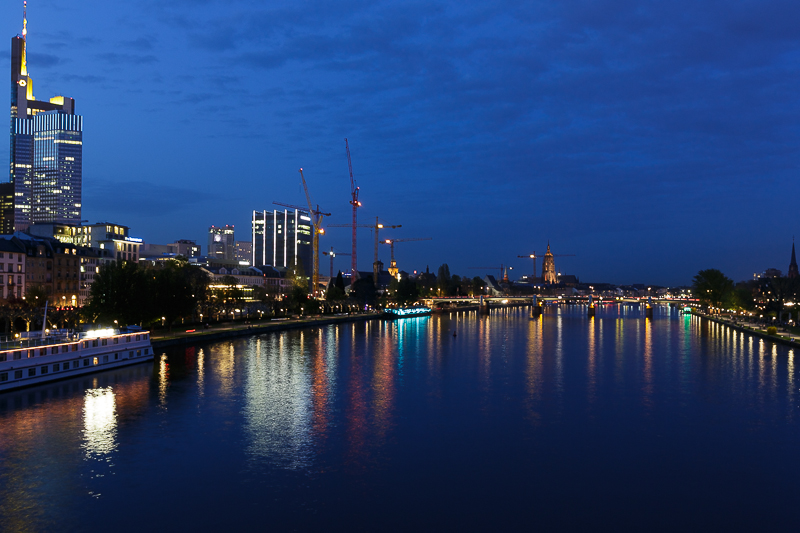 The project of the bachelor's degree course in interior design at the FH Mainz was my starting point.
Presented on the container ship "Cassian Carl", it could unfold a much more impressive effect than at the Rheinland Pfalz Messe
– Of course, there was much more space available!
Cornea Ti was the transformation of light, form and sound in space.
Letters morphed into each other to form a light anagram.
But it was only from the perspective of the audience that the installation was experienced in its entirety: the transformation of light and form through music -> Visual Music.
By the way, from the promenade, one also had a wonderful view to the light games at the front of a church in Sachsenhausen.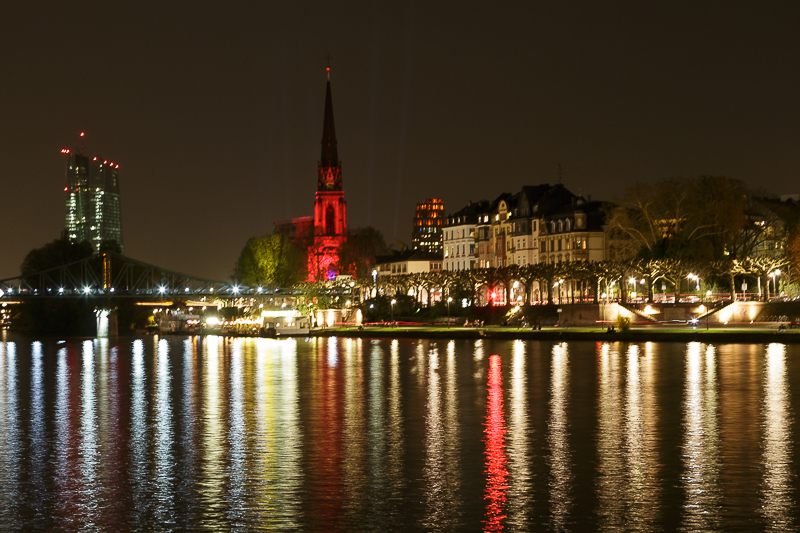 An installation on the Römer was presented on climate protection:
TOMORROW IS NOW
Moving images had been projected onto the outer skin of a "futuristic spaceship".
The initiators were the Frankfurt Children's Office and the Energy Department of the City of Frankfurt/M.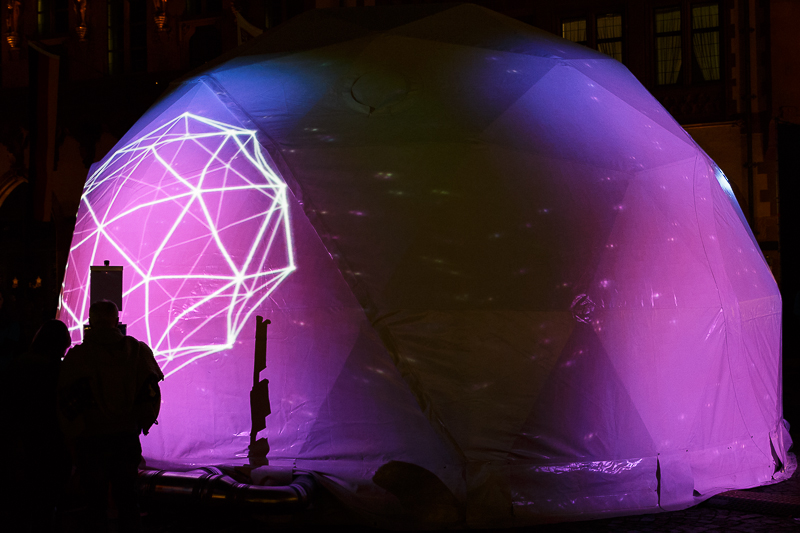 I was very impressed by the combination of sound, light and incense-laden air in the Liebfrauenkirche with the installation "LichtGestalten" (light creatures).
A combination of organ meditations on the illuminated organ with atmospheric choral works.
At regular intervals, the Capuchin brothers made the "LichtGestalten" speak.
The shadow plays on the upper floors could easily have been overlooked – would have been a pity…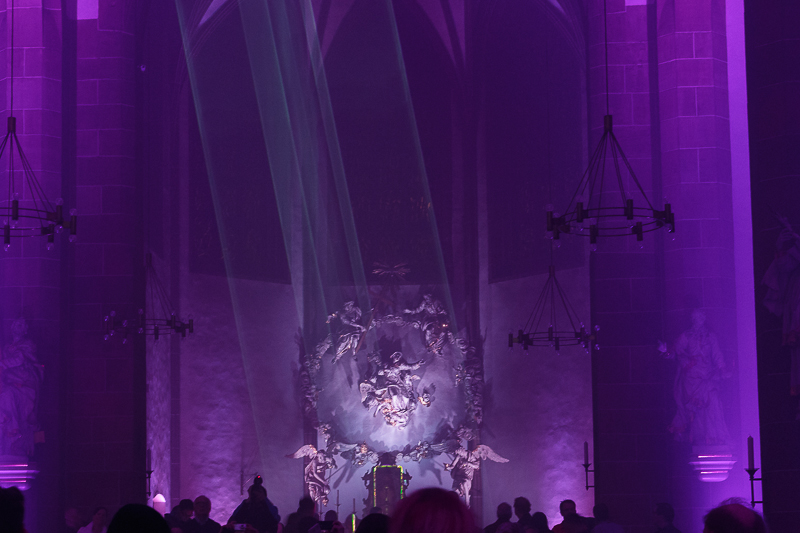 At the end the installation Light: "A Soul Spark" made me feel really melancholic – at a late hour.
An installation on the metaphorics of light – time – space
At the centre of the three-part installation was a blue light sculpture that permanently formed and dissolved in the altar area, the place of change and transformation.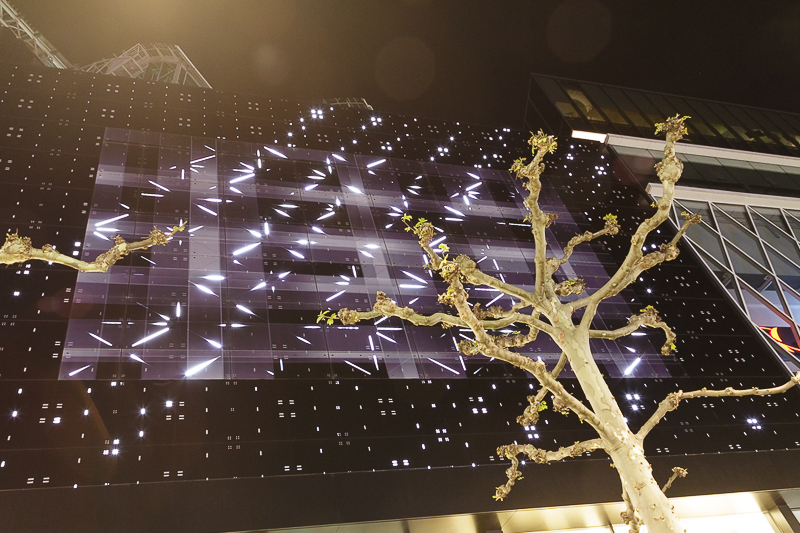 After that we had to strengthen ourselves first of course…
At the "Leib und Seele" (body and soul) we were in the right place. Tasty food with big portions at very fair prices!
We even got a Rhinehessian wine from Weinhaus Gehring (Pinot Blanc, Rheinhessen, QbA) – delicious.
Just the right ending for a successful evening!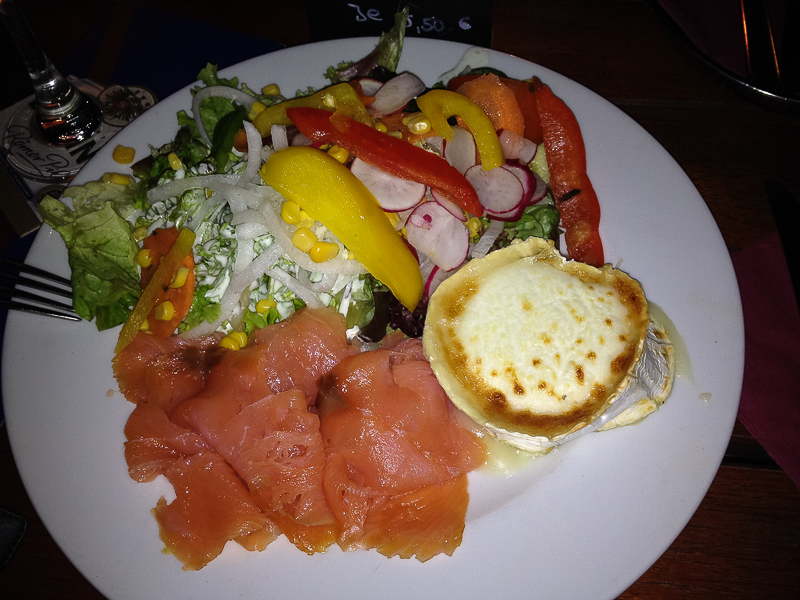 The plane tree avenue I hope, however – is always so nicely illuminated 😉